MOTABILITY AT SEAFIELD MOTORS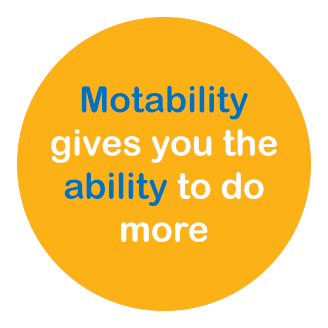 A wide range of Mitsubishi cars are available on the Motability Contract Hire Programme, and the Advance Payments for this calendar quarter can be found below. The Motability Scheme enables disabled people to use their government-funded mobility allowances to obtain a car.
HOW DOES IT WORK?
Disabled people can use their Higher Rate Mobility Component Disability Living Allowance or War Pensioners' Mobility Supplement to meet the cost of leasing a car. Once the application has been accepted, they pay all, or part of their allowance to Motability for the period of the agreement. Customers can choose a new car every three years with insurance, road tax, servicing, tyres and breakdown cover all included. A wide range of adaptations are also available.
Free Rear Parking Sensors
Rear parking sensors are included free of charge on all new Motability Mitsubishi's, where rear sensors or a reversing camera are not already included as standard. No cash alternative available. Applications must be received and accepted between 1st April 2016 and 30th June 2016 by Motability Operations Limited.
To be eligible for the Motability schemes, you must be in receipt of either the Higher Rate Mobility component of the Disability Living Allowance or the War Pensioner's Mobility Supplement.
Call our dedicated Motability team Paul and Allan on 01463 225 800 Now to discuss your requirements..